Make the most of your shopping experience by creating
an account. You can:

Access your saved cars on any device.
Receive Price Alert emails when price changes,
new offers become available or a vehicle is sold.



Not registered? click here
Our Story
We chose a bold name because we have bold ambitions.
Being held to a "perfect" standard comes with its challenges and we embrace it with open arms. We are constantly striving, both as individuals and as an organization, to reach our maximum potential. This means setting ever increasing standards and finding new ways to enhance our client's luxury car buying experience. While no one person, business, or car, is absolutely perfect; we believe it is the path to perfection that matters and, even more importantly, if you are willing to take it. This distinction is what builds exceptional people and the companies they work for. That is the reason we choose the phrase "Driven by Distinction" to represent who we are what you can expect if you do business with us.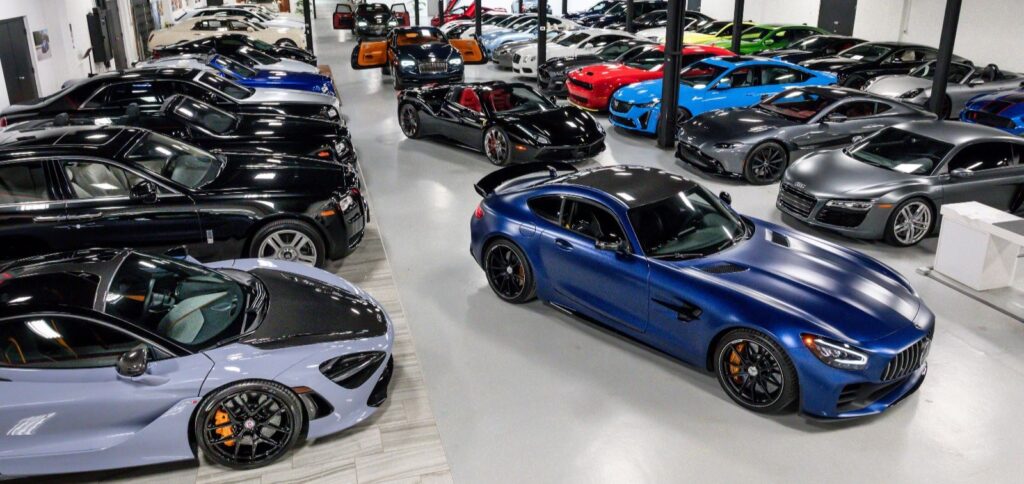 We started in 2012 as a wholesale company; buying cars and selling them to other dealers. After years of developing an attention to detail and efficiency in the process of acquiring high quality and highly sought-after vehicles, we decided to shift the business model. 2019 marked our first year as a direct-to-consumer business. We wanted to take everything we had learned to build a customer experience like no other. Since then, we have grown rapidly by always finding the best quality, unique, and luxury vehicles from across the country and serving our clients with world-class customer service.
We look forward to getting the opportunity to serve you and demonstrate what we mean when we say we are "Driven by Distinction."
Want to learn more about us? Click Here to meet the team.