Make the most of your shopping experience by creating
an account. You can:

Access your saved cars on any device.
Receive Price Alert emails when price changes,
new offers become available or a vehicle is sold.



Not registered? click here
What To Look For When Buying A Pre-Owned Car
Buying a car can be a daunting experience, especially when purchasing a pre-owned vehicle that has a history with previous owners. Because of that, it's important to know what to look for before you buy to make sure that you're getting the most out of your money. We have 7 tips that could help make your purchase process easier.
With a pre-owned vehicle, you're going to want to inspect the exterior and the interior of the vehicle. Some of the main things to look for are scratches, dents, and rust. Small dings and scratches are to be expected with used vehicles, so they aren't as much of a concern. Larger areas of damage are what you really want to look for here. CARFAX®️ recommends checking to see if the body panels line up evenly, because uneven panels can indicate that the
vehicle was in an accident, but not repaired properly. It's also good to open and close the doors, hood, and trunk of the car to make sure that they're
operating as expected. Kelley Blue Book®️ (KBB) suggests buyers to also check for paint overspray on the inside of the hood, trunk, and doors and to also make sure that the vehicle color matches on all parts. Overspray or mismatched paint can indicate that the part was repaired and repainted.
As for the interior, CARFAX®️ says that you'll want to sit in and look at all the seats for unusual wear and tear on the upholstery. You'll also want to take note of the smell of the vehicle. If the car smells musty, check the carpet and floor mats for any indication of a leak of water damage.
A test drive can be crucial when purchasing a vehicle. It's a great test to determine the condition of the vehicle and if it's the right fit for you. KBB®️ tells customers to turn the key into the "accessory" position before starting the engine. From there, you'll see the warning lights on the dashboard. Check for any lights that do not light up or don't go away once the vehicle has been started. If either of those instances takes place, you'll want to get the vehicle inspected by a professional to detect the issue.
KBB®️ also suggests for customers to listen for tapping or clicking sounds once the engine is started. You'll want to drive the vehicle on different types of roads and at different speeds, if possible, to see if the transmission shifts smoothly and to listen for any unusual engine or brake noises.
3. Is It Important For A Pre-Owned Vehicle To Have Low Mileage?
While having low mileage on a vehicle does have some advantages, it doesn't necessarily make them a great deal. Low mileage can definitely mean less wear and tear on the car, however, AutoTrader®️ says that the plastic and rubber parts on the vehicle can dry out and become brittle if the car is driven infrequently. It's also better for the drivetrain when the vehicle is used more frequently and can lead to less repairs and reconditioning in the long run.
You'll especially want to check under the vehicle for any fluid leaks as these are generally a good sign that a repair is needed. Cars.com tells customers that black fluid can be an indicator of an oil leak, while green, yellow, or pink fluid can indicate a leak in antifreeze. They also say that reddish fluid can be a sign that there is a leak in the transmission or power-steering fluid.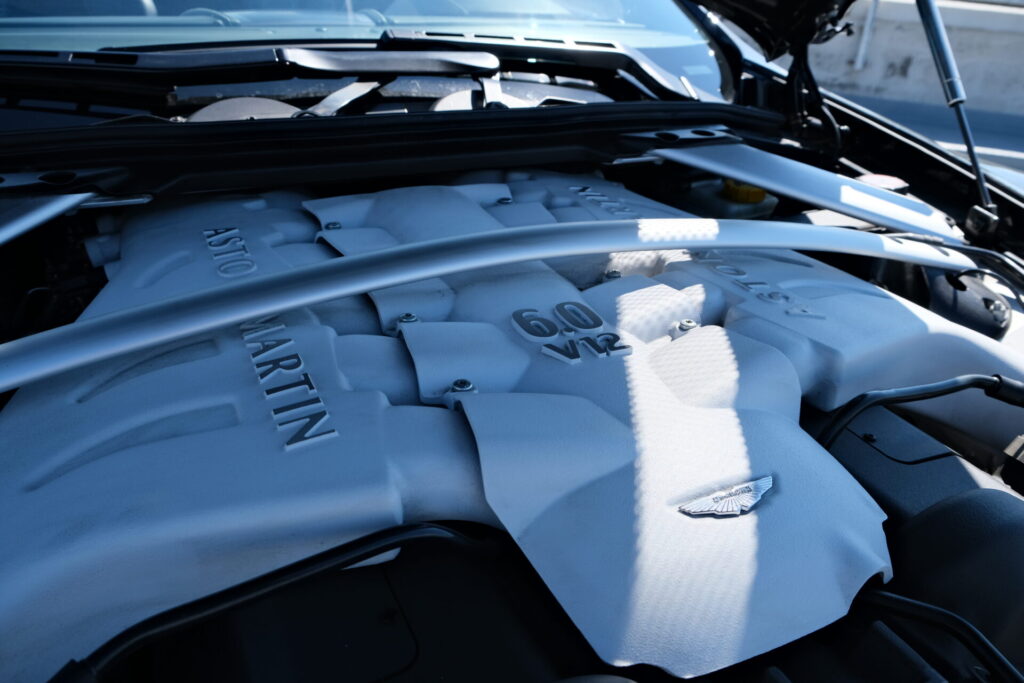 5. Determine A Fair Price
You'll want to compare prices for the same make, model, and year with multiple sources. You can check prices at other dealerships, as well as use some of the many online tools such as KBB®️, and National Automobile Dealers Association Guides. It's important to also try to compare trims and accessories, if possible, as prices can vary drastically based on additional features that the car may have.
One thing we suggest you do in your research is look up the Vehicle Identification Number, or VIN. The VIN can tell you a lot about the vehicle including the vehicle's title and records, according to Edmunds®️. There are many VIN decoders online, including one from the National Highway Traffic Safety Administration (NHTSA) that you can find here. A VIN decoder can also tell you is there are any open recalls on the vehicle. Keep in mind that some brands, some nonsafety-related recalls, or recently announced recalls may not be listed.
Another thing we suggest you do is look at the vehicle history report. You can easily get this through CARFAX®️ like what you'll see provided for every vehicle on our website. It's important to look through the vehicle's service history, ownership history, and to look for any titling problems or accidents according to KBB®️.
7. Contact A Perfect Auto Specialist
While this isn't a must in your car-buying process, we're always willing to help you in your research process whether you're buying from us or not. We know that car-buying can be intimidating when you may not know what to look for and what questions to ask, so we're here to help alleviate some of that stress. 
Following these tips can help you make an informed decision and find the right car for you.