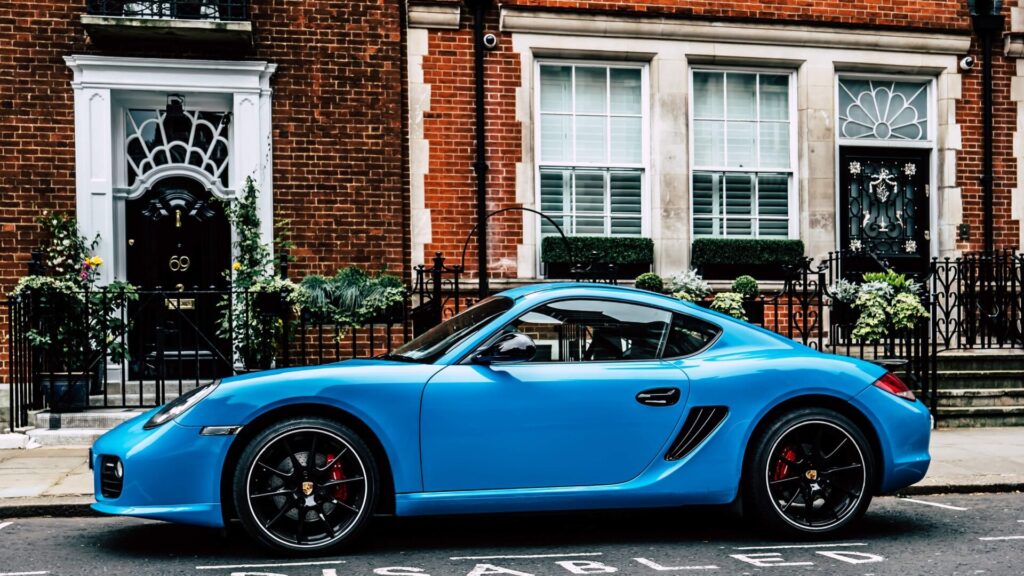 At Perfect Auto Collection, it is always our goal to help our clients find their dream car. However, we know that it can be challenging. When you're ready to buy your dream car, it's important to plan ahead and take the necessary steps to ensure a smooth process. Buying a car can be stressful, but if you're well-prepared it doesn't have to be. Here is an overview of what you need to do:
1) Determine your budget and financing options.
The most important thing to do when buying a car is to figure out how much you can afford. This includes your down payment and monthly payments. You also need to think about what type of financing you want. Do you want to go with a loan from the bank or do you want to lease?
Leasing can be a good option if you don't want to worry about repairs and you want to upgrade your car every few years. Some of the benefits of leasing include:
– You can drive a more expensive car for less money.
– Leasing allows you to avoid depreciation of the vehicle's value.
– When you lease, you don't have to worry about selling your car when it comes time for an upgrade.
However, leasing does come with some drawbacks such as:
– You have to abide by the mileage limit and you may be charged for exceeding it.
– If you damage the car, you will likely have to pay for the repairs yourself.
– You may be limited in your customization options.
If you decide to go with a loan from a bank, there are a few things you need to keep in mind. Make sure you know what your interest rate will be and how long you want to pay off the loan. There are a few benefits to financing a car, though:
– You can build equity in the car.
– You have more freedom when it comes to customization options and modifying your vehicle.
There are also a few drawbacks:
– If something breaks down, you will have to pay for repairs yourself.
– The value of your car depreciates over time, so you may lose money if you decide to sell it.
Make sure you do your research before making a decision about financing so that you can make the right choice for your situation!
2) Research different models and find the right one for you.
Once you have determined your budget and your financing options, it's time to start researching different models. Figure out what type of car you want and what features are important to you. Do you need a lot of cargo space for hauling things around? Or do you want a sporty car that is fun to drive? There are so many different options available, so take your time and find the one that is perfect for you.
When you're looking at different models, make sure to check out their reviews. Consumer Reports is a great resource for information on cars. You can also look online for videos or reviews from people who have actually owned the car. This will give you a better idea of what to expect before you take it for a test drive.
Remember, you don't have to buy the first car you see. Take your time and shop around! You may find a better deal or a car that is perfect for you.
3) Pick the right dealership.
Choosing the right dealership is also important when buying a car. You want to find a place that you trust and that has a good reputation. Ask around for recommendations or do some research online.
At Perfect Auto Collection, we pride ourselves on our customer service and expert knowledge of cars. We have a large selection of vehicles and can help you find the perfect one for your needs. Our staff is friendly and always ready to answer any questions you may have!
4) Take it for a test drive.
Before buying a car, you need to take it for a test drive. This will give you an idea of how it handles and what the ride is like.
Before driving the car in a test drive, make sure to let it idle for a few minutes. This will allow you to get an idea of what it feels like while driving.
While on the test drive, pay attention to how well the brakes work and if there is any shaking or other unusual noises coming from under the hood when accelerating quickly or braking abruptly. You should also check for any signs of wear and tear on different parts such as tires and bumpers as well as any dents or scratches.
Also, pay attention to the vehicle's handling. Does it feel like there is a lot of resistance when turning corners? Do the brakes work well or do they squeal loudly as you stop suddenly at an intersection?
It's also important to note how comfortable the seats are and if there are any other features in the car that would make driving easier such as cruise control or power windows/locks.
If you have any questions or concerns after the test drive, don't hesitate to ask the dealership's staff about them. They should be more than happy to help!
When taking a test drive, one other thing that you need to take note of is visibility. Try to look at the blind spots and see if there is anything obstructing your view while driving. The next thing you should do is check out how much leg room there is in both front seats as well as back seats (if applicable).
Next, make sure that all of the controls are easy to reach and configure while driving. The last thing you want is to have to take your eyes off the road to adjust the radio or air conditioning.
Finally, take it for a test drive on different types of roads. See how it handles on the highway and in tight corners. Make sure that you feel comfortable with the car in various kinds of driving situations before making a purchase.
If you have any questions or concerns after the test drive, don't hesitate to ask our staff about them. They should be more than happy to help!
5) Negotiate the best price.
The next step is negotiating the best price. This can be a daunting task, but it's important to have some basic knowledge before going into negotiations with dealerships.
The best way to start is by getting a price quote from at least two dealerships. This will give you an idea of what the car is worth and how much you should be paying for it.
If the dealer won't budge on the price, you can always try to find a similar car at another dealership that is selling for a lower price or work with the dealer to find a car within your budget.
At Perfect Auto Collection, we want our customers to be 100% satisfied with their purchases. We offer a no-hassle buying experience and always put our customers first. Remember, there's no need to stress over buying a car! Our staff is friendly and always ready to answer any questions you may have.
If you're interested in buying or financing your new vehicle from us, don't hesitate to contact our team today for more information or check out our inventory online. We look forward to hearing from you!