"If you want to have a better performance than the crowd, you must do things differently from the crowd."
-Sir John Templeton
Since May 2020, the market has been on an incline like never before. Cars are appreciating rather than the usual depreciation as you drove off the lot. Especially the pre-owned market due to the supply shortages, chip shortages, lack of labor force, and the fear of public transportation that was caused by the COVID-19 pandemic. 
People that weren't interested in cars, started buying cars as it was the hot topic in the news – which increased the demand for cars even more. And when the demand went up with low supply, prices soared.
The big question is – is it a better time to acquire a new car now than before?
According to one of the greatest investors of all time, Sir John Templeton, it might be. Here's why:
Sir John Templeton started his Wall Street career in 1938 and went on to create some of the world's largest and most successful international investment funds. He took the strategy of "buy low, sell high" to an extreme; picking nations, industries, and companies hitting rock bottom. These are what he called "points of maximum pessimism."
The great news is that those soaring prices settled down in the last few months with the market adjusting to where it needs to be now. Price declines of more than 10% and some cars even more. The whole market is making a shift to electric cars and the new inventory is still coming in at a slow rate. There has never been a better opportunity in the last 2 years to invest in the car market than at the current prices.
Sir John based his successful career around this fundamental strategy of "buying when others are despondently selling and to sell when others are greedily buying," which requires the greatest fortitude and pays the greatest reward (Tuck). 
The panic created by the news about the economy is holding the masses back from buying. Is it stopping you as well?
Among his 16 Rules of Investment Success are "when buying stocks, search for bargains among quality stocks," "don't panic," and "buy value, not market trends or the economic outlook." You can apply the same philosophy to the car market right now if you want to. We did!
While other dealers are cutting down their inventories and unable to provide great value due to high sunk costs, we not only freshened our inventory with new cars, but also increased the selection by more than 30%. A chance to offer more cars at a better value.
The opportunity is yours to take advantage of. Will you?
Contact us at 330.921.0895 for a zero obligation consultation. We are here for you whether you buy from us or not.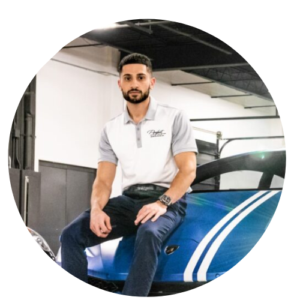 – Aram Tosunyan, Operating Partner