When it comes to history, the Audi R8 is a car we have been in relation with for a long time. Throughout our time in business we have been able to welcome a variety of R8's to the collection and send them to a new home. This 2017 Audi R8 V10 has features and aspects that make it one of our favorites to join the collection.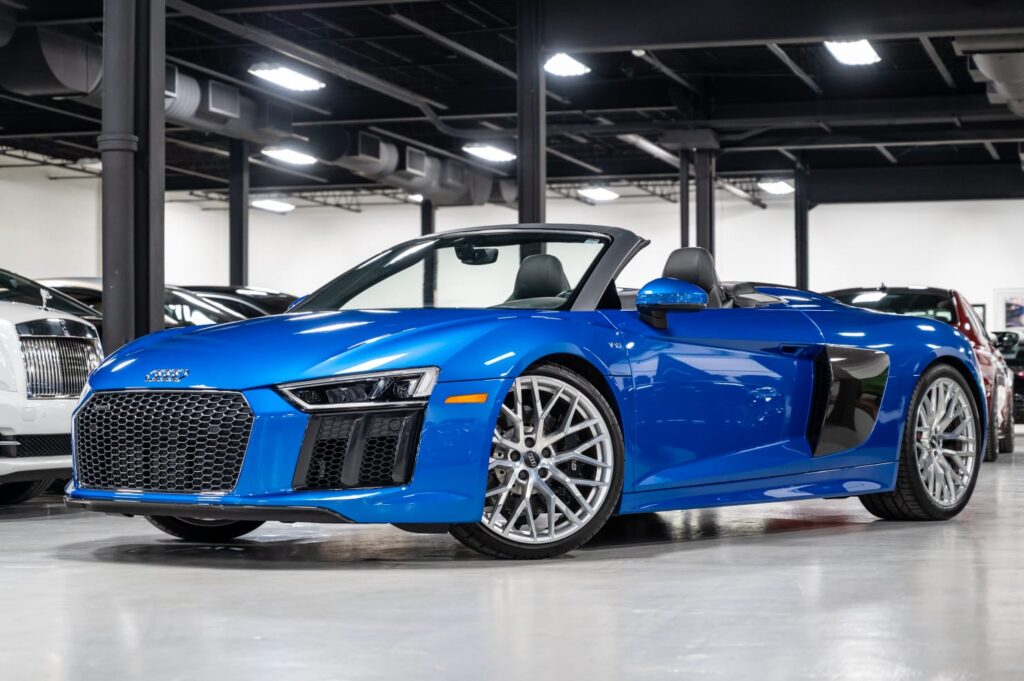 Supercar Level Performance

This R8, which looks like a fun roadster, creates insane power. Generating 540hp from its' 5.2-liter V10 has a top speed of 200mph. Paired to a smooth shifting 7-speed S Tronic automatic transmission, it reaches 60mph in only 3.7-seconds.
This Audi R8 shares the same V10 engine as you'd find in the Lamborghini Huracan, so there is no problem when it comes to keeping up with supercars. This supercar powered spyder offers all of the performance, but comes with the comfort and luxuries Audi is known for.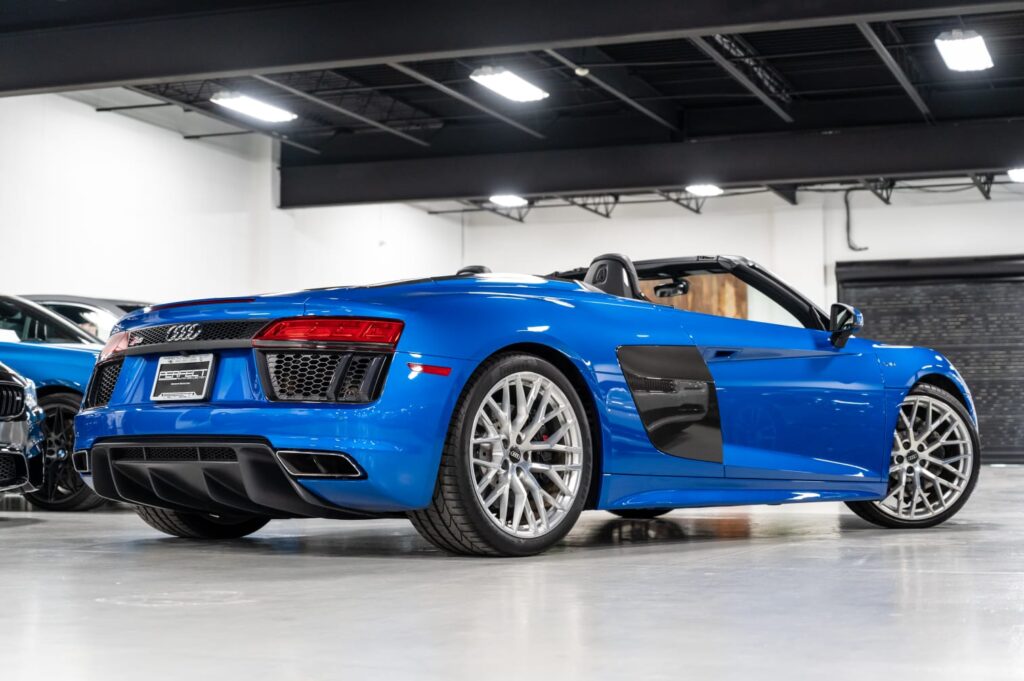 The Peak of Audi's Luxury and Comfort Features

Our R8 comes with the features and details which make Audi, Audi. The exterior comes in an unmatched Ara Blue Crystal Effect paired with the full carbon package. Along with the chrome features the complete the beautiful color of this R8, it is complete with 20 spoke 10-inch rims which help mesh togehter each exterior piece.
The interior and driving experience is just as well pieced as the exterior and performance. The very comfortable interior comes with the full leather interior and diamond style stitching. Along with this smooth black leather, there are also plenty of carbon features. If you get bored of the sound of this fantastic V10, you can also turn up the music from the top of the line Bang & Olufsen speakers.
The Balance in our Collection

Along with everything we have, this R8 was picked for a reason. Whether it's the features, color, or other aspects we take the time to pick the best options. We take time to pick and coordinate our collection to give you, our family, the best options.
Our goal is to always be there for you. Whether it's with the car of your dreams or even content to see and read, we want to be there for you!