We are excited to welcome this new generation Targa 4S to our collection. The Targa has been one of the top body-styles for years within the Porsche brand, and this new design takes it to a new level.
Between this Targa 4S' color combo and set of features, it makes it one of the top 992 Targa's currently on the market.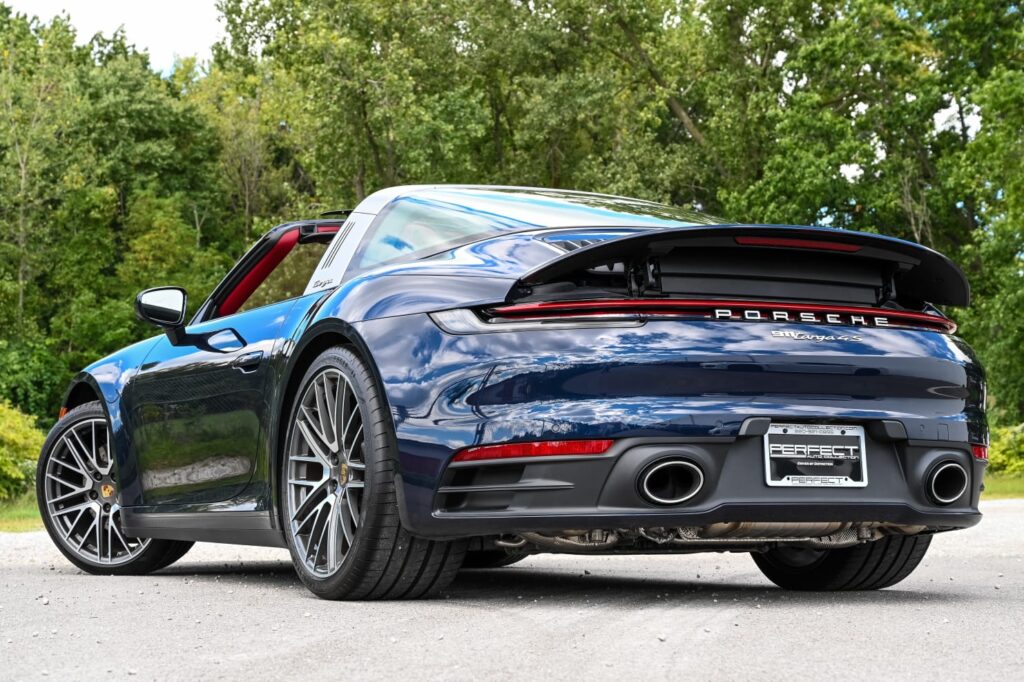 The Porsche Driving Experience
Porsche is known for a lot of things, and at the top of that list is the driving experience. This Targa 4S is a perfect median of the aspects that create the driving experience. With its' 3.0-liter twin-turbo flat-six paired to the unrivaled PDK transmission, this 445hp beast is a blast to drive. Along with the adjustable suspension and drive modes, both peak performance and comfortability are achieved.
It is true when they say you haven't drove anything until you drive a Porsche, and this is one of those Porsches they're referencing to.
Combining Luxury and Comfort
This Porsches ability to keep up with supercars isn't the only thing that makes it special. With the targa top and the comfortable bordeaux red interior, this is an ideal car to cruise any day of the week.
Inside these soft leather seats you'll also find heated and cooled seats. If you ever get bored of the way this Targa 4S sounds, you also are complete with the Bose sounds system. The overall quality of the interior is the meeting point of luxury and comfort. A perfect cruiser when you're not racing supercars.
What do you think of this style Targa 4S? Did Porsche hit the mark once again?