If there's one thing we love most at Perfect Auto Collection, it's variety. We love to fill our showroom with vehicles you don't see anywhere else. Our speciality is finding vehicles that are hard to find. This BMW M4 perfectly matches this.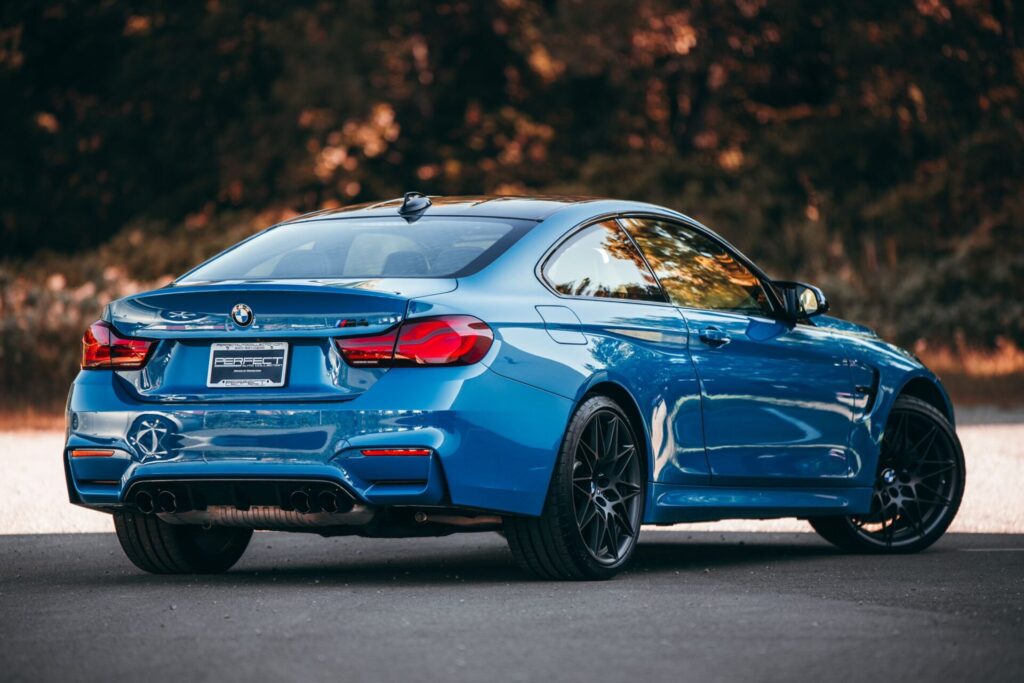 Special Edition Features
We are happy to introduce this fantastic 2020 BMW M4 to our collection. Not only does it bring the features and power that the M4 always promises, but this M4 brings more than that. This M4 is a Heritage Edition is one of 750 out there. Being in the exclusive Laguna Blue, it also becomes more rare than the other colors.
The vehicle feature special features that none other have. The special edition seats offer a Laguna Blue stitched headrest. You will also find a specially weaved carbon on the roof and interior that features the classic M-series red and blue. The interior also offers a badge marking its' significance.
The Same, Unreal Power
This M4 Heritage Edition offers all of the comforts and power that BMW is known for. With its' 3.0-liter V6 twin-turbo, this M4 is making 444hp and offers heart-pacing acceleration. Along with its' power, this M4 also sounds fantastic and has a Harmon/Kardon sound system. That is if you ever get bored of this amazing M-series exhaust system.
On the interior you find colors and carbon that perfectly match the outstanding Laguna Blue. Along with this beautiful set up inside, you also get fantastic comfort and driving assist features.
A BMW like Non-other 
This is a BMW engineered and designed for the enthusiast. With the special specs you will only find on this specific M4 and the insane feeling of the drive, this is built for the top end car advocates.
Along with many in our collection, this vehicle is awaiting the best owner. Our vehicles are spec'd to be the top of their market. How would you feel to have one of the most rare BMWs in your garage?