Perfect Auto Features the 991.1 GT3 RS
We are extremely grateful to present this beautiful Porsche to our collection. The 991.1 Lava Orange GT3 RS is a defining vehicle; not just for Porsche but within the industry. In 2016 Porsche hit the mark again with this beast, and we have one of the best out there.
Manufactured in Stuttgart, Germany back in 2016, this Porsche found its way over to Georgia. The original owner spec'd $30k worth of options, including some special features.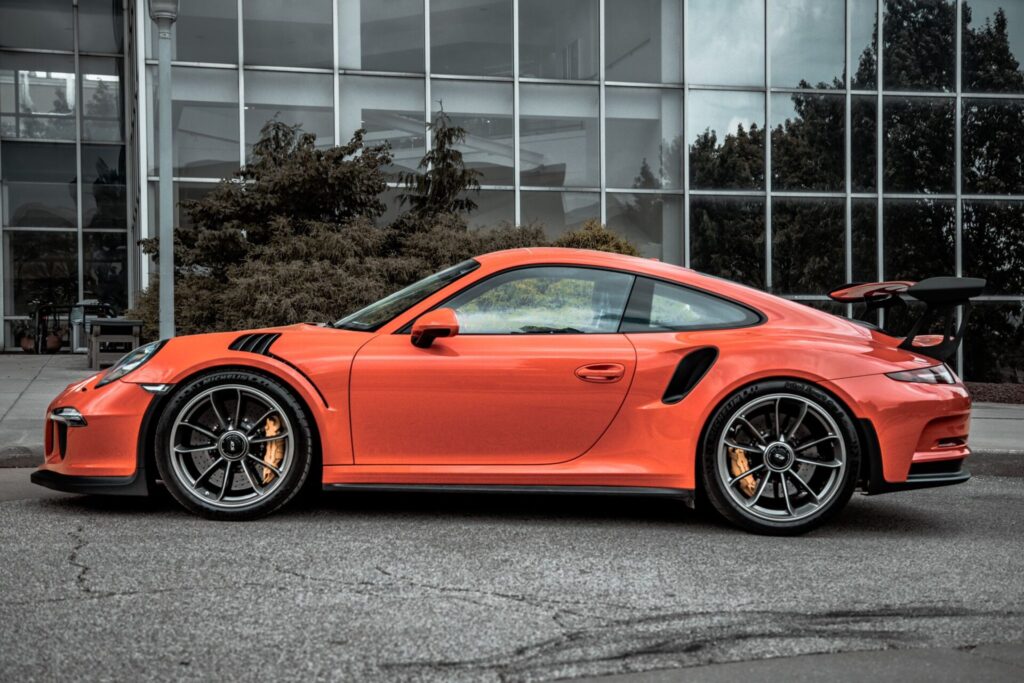 Power Is King
The 991.1 GT3 RS features a 4.0-liter flat-six producing 520hp. This specific model is also paired with the iconic PDK 7-speed automatic transmission. Racing from 0-to-60mph is three-seconds and performing an astonishing 7-minute 20-second lap time at Nurburgring, this Porsche is one of the fastest on the street.
This beautiful track car also features the Sport Chrono Package. The Sport Chrono Package enhances the driving experience by even more boosting performance. This package configures the performance settings, creating an enhanced launch control and drivers response. From opening the valves to stiffening the steering, this GT3 RS can be changed between comfort to a race style mode.
Completing this specs performance features is the added Porsche Composite Ceramic Brakes. These brake strongly improve braking time, and paired with 20″ rims in the front and 21″ in the back, handling this animal is like none other.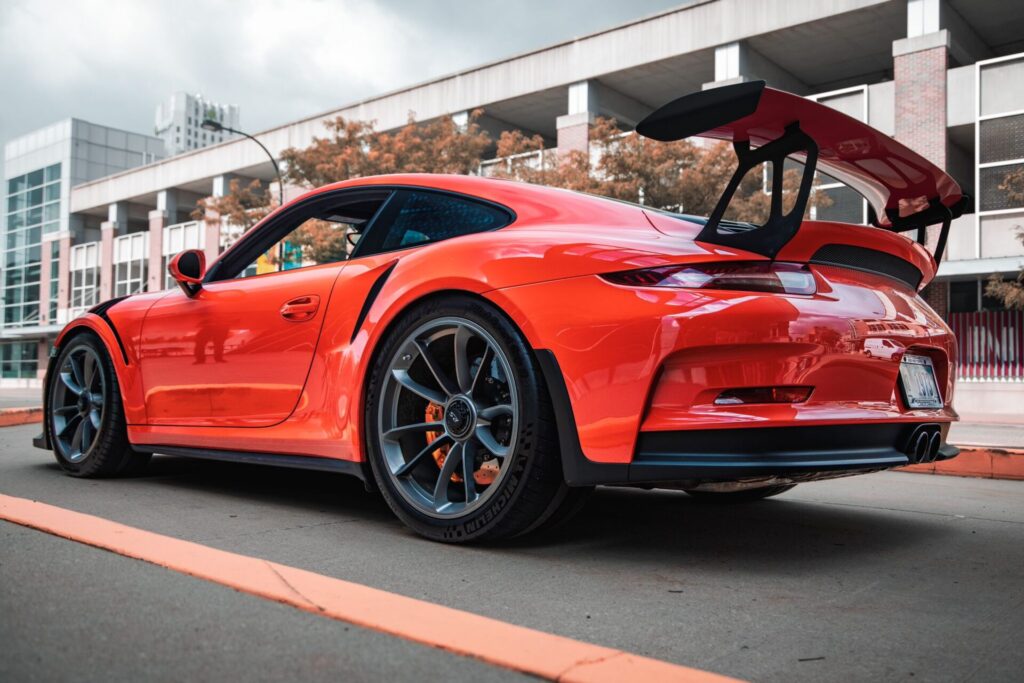 A Beautiful Interior
This phenomenal 991.1 GT3 RS pairs is peak performance aspect with this amazing interior. The beautiful Lava Orange paint makes its' way into the interior. The racing style carbon bucket seats are trimmed with lava orange sticked black leather with a lava orange alcantara middle. The lava orange seat belts also match the stitching of the alcantara steering wheel, leather dash, and door handles. The carbon fiber trim and alcantara interior trim completes the amazing interior within our outstanding GT3 RS.
Perfect Auto's Special 991.1 GT3 RS
This is one of the most iconic cars within our inventory currently, it's an absolute head-turner. Each piece of this build comes together perfectly, a fun car to drive any day of the week with the potential to tear-up the track. This beautifully spec'd GT3 RS belongs in your garage, so make it happen! We are here to provide you with the best experience because your dream car is our priority.